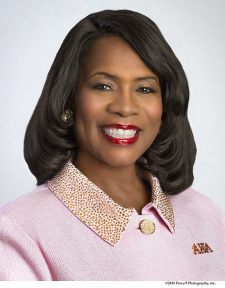 Dr. Glenda Baskin Glover 
International President
Dr. Glenda Baskin Glover, Ph.D, JD, CPA, of Nashville, Tennessee is the International President of Alpha Kappa Alpha Sorority, Incorporated®, the oldest Greek-letter organization established by African-American college women. Dr. Glover will lead the prestigious 110 year old organization of nearly 300,000 members and over 1000 chapters located all over the world, from 2018 – 2022. Professionally, Dr. Glover serves as President of Tennessee State University, her beloved alma mater, and is the institution's eighth and first woman president.
Dr. Glover was initiated into the Alpha Psi Chapter at Tennessee State University in November 1971.
For more information visit the international website:  http://aka1908.com/presidents-corner
Former International Presidents: http://aka1908.com/about/former-international-presidents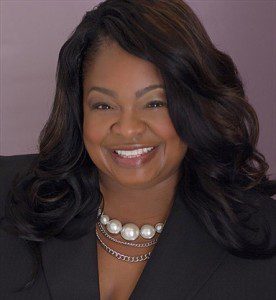 South Central Regional Director
States included: AR, TX, NM, LA
Katina M. Semien was elected to serve as the 2016-2018 South Central Regional Director of Alpha Kappa Alpha Sorority, Incorporated in April 2016 at the 84th South Central Regional Conference. She is the 25th Alpha Kappa Alpha woman to serve in this position.
Ms. Semien is an attorney, motivational speaker and community advocate. A graduate of Southern University A&M College in Baton Rouge, Louisiana, Ms. Semien received her Bachelor of Arts degree in Political Science in 1997 and her Juris Doctorate from the Southern University A.A. Lenoir School of Law in 2000. She maintains a private law practice in Baton Rouge.
Ms. Semien has assiduously served the organization since her initiation into the Beta Psi Chapter at Southern University A&M College in 1996. She is currently a member of Gamma Eta Omega chapter where she has served as President, Vice-President and Graduate Advisor.
For more information visit the south central region website: http://aka1908.com/southcentral/leadership/south-central-regional-director